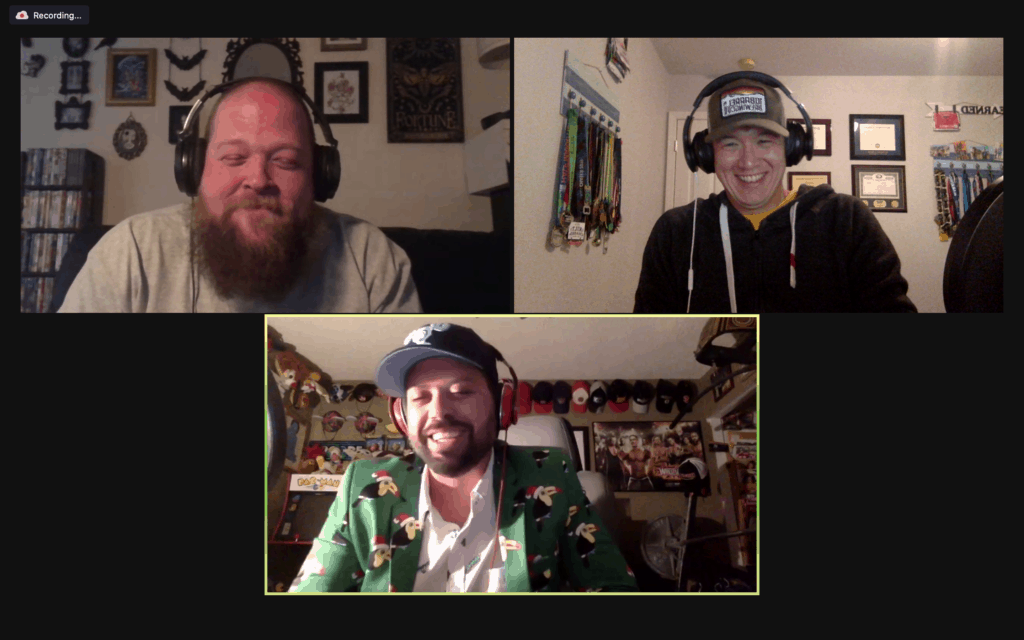 Don't go chasing waterfalls… or Randy Orton, for that matter. He'll light your ass on fire. Or at least a pile of pillows that somewhat resembles you.
This week, we get the gang together to talk TLC for a bit… and then we dive into the year that was 2020. From Edge to empty arenas, layoffs, and the rise of heel Roman Reigns – there's a ton to go through, and we pull no punches doing it.
Featuring: 'The Mayor of Reseda' Derek (@cap_kaveman), 'Uncle Beek' Jeremey (@jaimsvanderbeek), and Joshua Schlag (@thesteelcage / @schlizzag)
Music by The Black Furies, courtesy of Music Alley
Support us on Patreon! — SUBSCRIBE in iTunes! — SUBSCRIBE via Google Play! — Favorite us in Stitcher! — Follow us on Spotify! — Listen via TuneIn Radio! — Follow us on Soundcloud! — SUBSCRIBE to our YouTube Channel!